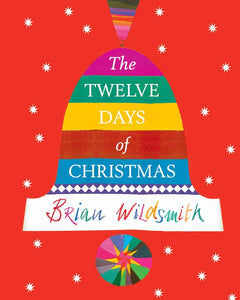 The Twelve Days of Christmas
Brian Wildsmith
The Twelve Days of Christmas captures all the joy and fun of Christmas-time. Here is the glitter, the excitement, and the festivity of the happiest time of the year. Brian Wildsmith has painted magical, vivid scenes to accompany each verse of this well-known, well-loved traditional Christmas
song. This is a wonderfully festive book from one of our most internationally acclaimed picture-book writers and artists. It is a joy to share with children, and children love to join in with the cumulative building of the song's lyrics.
First published in 1972, we are delighted to be bringing out a
new edition of this lovely Christmas book, with a stunning new cover design.
---
We Also Recommend