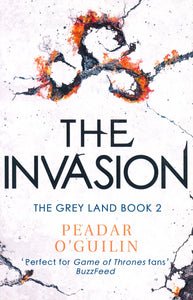 The Invasion
Peadar O'Guilin
YOU'RE UNDER ARREST FOR HIGH TREASON!
Imagine that your country is full of people ready to betray their family and friends to the cruel and pitiless ENEMY. Then, think that everyone has branded YOU as the traitor.
Nessa is locked in a maximum-security prison where death awaits her, with only murderers and the monstrous for company.
And now the ENEMY is about to invade,
CAN NESSA ESCAPE TO STOP THE INVASION AND PREVENT THE BLOODSHED? Find out in this thrilling sequel to The Call!
---
We Also Recommend