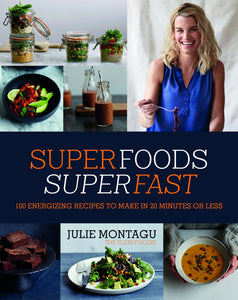 Superfoods Superfast: 100 Energizing Recipes to Make in 20 Minutes or Less
Julie Montagu
This new follow-up to the bestselling Superfoods is for anyone who wants to fuel their body with superfoods, fast!
It's packed with 100 amazingly nutritious recipes you can make in 20 minutes or less, and includes menu plans for busy people.
Chapters include Super Sunrise, Super Snacks, Super Salads, Super Soups, Super Square Meals, Super Suppers, and Super Sweets.
---
We Also Recommend