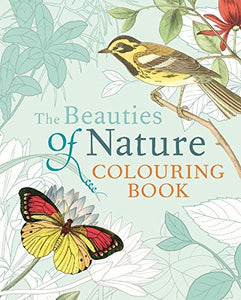 The Beauties of Nature Colouring
John James Audubon; Pierre-Joseph Redouté
The Beauties of Nature Colouring Bookcontains colour guides accompanied by outlines of flowers, birds, butterflies and other wildlife subjects for you to colour and make your own.
It includes illustrations from Pierre-Joseph Redoute'sChoice of the Most Beautiful Flowers, Audubon's world famousBirds of America, exquisite illustrations of fish and butterflies sourced from Sir William Jardine'sNaturalist's Library.
Completing each picture will help you improve your artistic skills and give you a real sense of achievement. Each illustration has the full colour original on the facing page which makes for a lovely book.
---
We Also Recommend