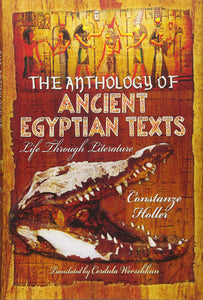 Anthology of Ancient Egyptian Texts
Constanze Holler
This book provides a small collection of love stories, biographies, fairy tales, reports of military campaigns and other textual accounts of life in Ancient Egypt.
They range widely and so provide a varied and interesting view of life in Ancient Egypt for many areas of society and so gives an insight into daily life.
This is a welcome and insightful view into the world of the pyramids and the pharaohs which can easily seem so far detached from our own lives that it can be hard to understand.
This book is aimed at anyone with an interest in Ancient Egypt and everyday life as well as those with a specific interest in literature.
The lack of any scholarly commentary plus the inclusion of a glossary means that the book is very accessible to those with no prior knowledge of Ancient texts and their scholarly study, making it a great taster and introduction to the area.
---
We Also Recommend