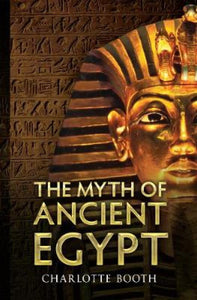 The Myth of Ancient Egypt
Charlotte Booth
Egypt is extremely popular in the West, with almost everyone having some preconceptions about the country and its history, but questions about the building of the pyramids, the curse of Tutankhamun and Cleopatra's baths of ass's milk are only the tip of the iceberg.
The myth of Egypt is often one of mysticism and the occult, and the ancient texts are reputed to hold all manner of secrets, magical, technological and mystical, while in the Old Testament it is seen as a land of great magicians.
In this book, Charlotte Booth sets out to investigate eight of the most common myths about Egypt, their origins and how they have developed, in an attempt to separate fact from fiction.
These range from the River Nile itself, through the pyramids and mummification, to three of the most famous names to have come out of ancient Egypt: Hatshepsut, Akhenaten and Cleopatra, and the reputation of Alexandria as a city of ancient learning.
The book concludes with a look at the important role which the myth of ancient Egypt has played in Western culture through the centuries, from art and architecture to the hundreds of films, cartoons and books which have been inspired by Egypt.
---
We Also Recommend