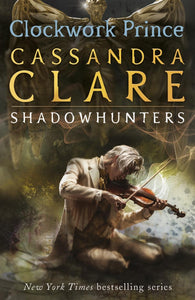 The Infernal Devices 2: Clockwork Prince
Cassandra Clare
Second in Cassandra Clare's internationally bestselling Infernal Devices trilogy about the Shadowhunters. Love and lies can can corrupt even the purest heart.
Second in the bestselling prequel series to The Mortal Instruments, set in Victorian London. Tessa Gray find her heart drawn more and more to Jem, while her longing for Will, despite his dark moods, continues to unsettle her.
This edition contains a bonus story, a map and a new foreword by Cassandra Clare. Read all the sensational books in The Shadowhunter Chronicles: The Mortal Instruments, The Infernal Devices, Tales from the Shadowhunter Academy, The Bane Chronicles, The Dark Artifices, The Last Hours and The Shadowhunter's Codex.
---
We Also Recommend