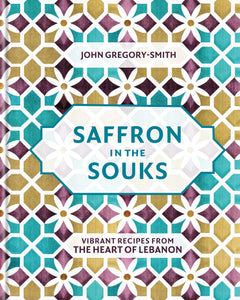 Saffron in the Souks: Vibrant recipes from the heart of Lebanon
John Gregory-Smith
From the vibrant souks of Tripoli and Beirut to the quiet calm of the Chouf Mountains and Qadisha Valley, Lebanon is a land of bold colours, exquisite flavours and hidden beauty.
For this gorgeous book, John Gregory-Smith travelled the length and breadth of the country to bring back the very best of Lebanese cuisine.
Classic streetfood, delicate pastries and little known Druze recipes are given John's signature twist, creating dishes that are bursting with flavour and sure to become star players in your kitchen.
With stunning location photography to bring the country to life, Saffron in the Souks is sure to delight and inspire its readers.
---
We Also Recommend