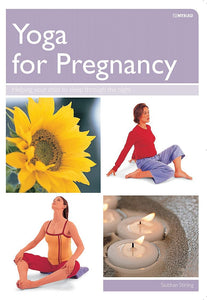 Yoga for Pregnancy
Rosalind Widdowson
Yoga is the ideal, safe exercise during pregnancy and is highly recommended by doctors and health professionals as a way of keeping fit, preventing unnecessary weight gain, calming the mind and preparing for childbirth.
Suitable for beginners as well as for women wishing to adapt their normal yoga routines for pregnancy, this book contains structured programmes for every stage and gives advice on how to prepare for the birth itself.
The 15-, 20- and 30- minute routines are all fully illustrated with step-by-step photography, and also included are advice on posture, breathing techniques and home remedies to help relieve minor pregnancy discomforts.
---
We Also Recommend