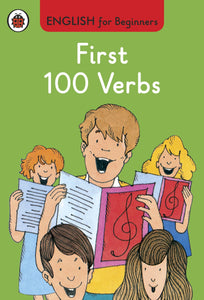 First 100 Verbs: English for Beginners
English for Beginners is a Ladybird series designed for young people learning English worldwide. The emphasis is on word recognition and word learning through simple, clear text and colorful pictures and activities.
Each hardback book is accompanied by its own workbook, re-enforcing the learning process in a structured but entertaining way.
First 100 Verbs is in alphabetical order. Each page presents four or five verbs, supported by clear descriptive sentences and action-packed illustrations.
The language is brought to life by a group of characters who demonstrate the verbs and unify the action in vivid, up-to-date situations and contexts.
---
We Also Recommend