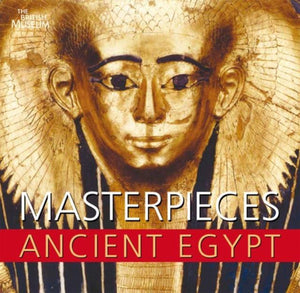 Masterpieces of Ancient Egypt
Nigel Strudwick
The British Museum has the largest and finest collection of antiquities from Egypt and the Sudan outside of those countries.
Packed with information and insights, this classic book, now in paperback, contains over 200 of the most important objects, including the most famous (such as the Rosetta Stone) and also a selection of lesser-known but equally significant or beautiful pieces.
An introduction offers a brief history of the vast Egyptian collections of the British Museum and the Egyptian sites and periods from which they come.
Each of the 200 objects has a short accompanying text and full page colour illustration. Arranged in chronological order, these intriguing objects range from the earliest predynastic period through the 3,000 year rule of the pharaohs up to Roman Egypt, offering an overview of the art of ancient Egypt in a single volume.
---
We Also Recommend