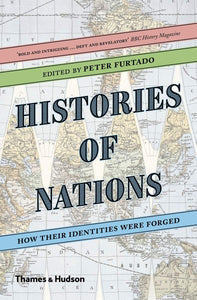 Histories of Nations: How Their Identities Were Forged
Peter Furtado
National history is a vital part of national self-definition. Most books on the history of the world try to impose a uniform narrative, written usually from a single writer's point of view. Histories of Nations is different: it presents 28 essays written by a leading historian as a 'self-portrait' of his or her native country, defining the characteristics that embody its sense of nationhood.
The countries have been selected to represent every continent and every type of state, large and small, and together they make up two-thirds of the world's population. They range from mature democracies to religious autocracies and one-party states, from countries with a venerable history to those who only came into being in the 20th century.
In order to get to grips with the national and cultural differences that both enliven and endanger our world, we need above all to understand different national viewpoints - to read the always engaging and often passionate accounts given in this remarkable and unusual book. Original and thoughtprovoking, this is a crucial primer for the modern age.
---
We Also Recommend