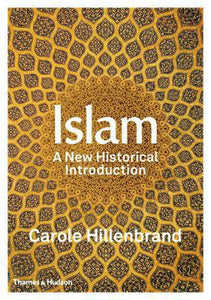 Islam: A New Historical Introduction
Carole Hillenbrand
Carole Hillenbrand's book offers a profound understanding of the history of Muslims and their faith, from the life of Muhammad to the religion practiced by 1.6 billion people around the world today.
Each of the eleven chapters explains a core aspect of the faith in historical perspective, allowing readers to gain a sensitive understanding of the essential tenets of the religion and of the many ways in which the present is shaped by the past.
It is an ideal introductory text for courses in Middle Eastern studies, in religious studies, or on Islam and its history.
---
We Also Recommend