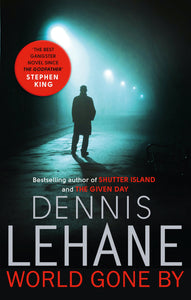 World Gone By
Dennis Lehane
'The best gangster novel since The Godfather' Stephen King Joe Coughlin is untouchable. Once one of America's most feared and prominent gangsters, he now moves effortlessly between the social elite, politicians, police and the mob.
He has everything he could possibly want; money, power, a beautiful mistress, and anonymity. But in a town that runs on corruption, vengeance and greed, success can't protect Joe from the dark truth of his past -- and ultimately, the wages of a lifetime of sin will finally be paid in full.
Chilling, heart-breaking and gripping, this is the most complex and powerful novel to date from Dennis Lehane, writer on The Wire and author of modern classics such as Shutter Island, Gone, Baby, Gone and The Given Day.
---
We Also Recommend