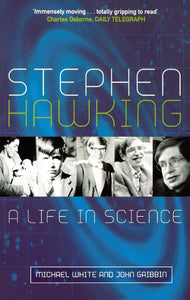 Stephen Hawking: A Life in Science
John Gribbin; Michael White
'A gripping account of a physicist whose speculations could prove as revolutionary as those of Albert Einstein .
Its combination of erudition, warmth, robustness, and wit is entirely appropriate to their subject' New Statesman 'Intriguing .
There are larger questions here than the life of even this singular man' Peter Ackroyd, The Times Stephen Hawking was no ordinary scientist. He managed to do more than perhaps any other physicist to broaden our basic understanding of the universe.
This skillful portrait of an indefatigable genius traces the course of Hawking's life and science, marrying biography and physics to tell the story of a remarkable man.
---
We Also Recommend