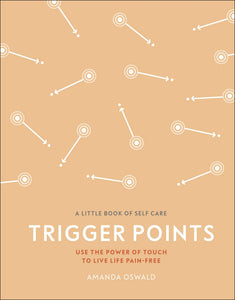 Trigger Points: Use the Power of Touch to Live Life Pain-Free
Amanda Oswald
Take control of chronic or recurring pain yourself to achieve life-changing results. New science has revealed the effectiveness of trigger-point massage to target pain - from migraines to back pain to repetitive strain injury.
Pain felt in one part of the body can often be traced to knots of muscle and connective tissue elsewhere. By locating and manipulating these "trigger points", you can dramatically relieve pain and prevent its return.
With detailed illustrations, learn to identify and locate trigger points accurately, and follow reliable expert advice on how to massage your trigger points for maximum benefit. Experience immediate and long-term relief with regular self-treatment.
With this book, leading Harley Street therapist Amanda Oswald brings trigger-point therapy to you in a uniquely accessible package.
---
We Also Recommend