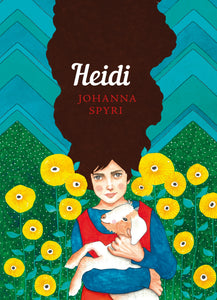 Heidi: The Sisterhood
Johanna Spyri
Including an introduction from writer and feminist activist Scarlett Curtis, curator of Sunday Times Bestseller Feminists Don't Wear Pink.
When five year old Heidi is sent to live with her grandfather high up in the Alps, no one really knows how they will get on.
Even though her grandfather can be fierce, Heidi loves it up in the beautiful Alps, playing with the goats and birds.
But when her strict aunt decides that she must leave her mountain home, Heidi is determined to return to her happy life with her grandfather.
The Sisterhood collection celebrates the best-loved classics, written by some of the best female authors in history for International Women's Day.
Read the rest of the collection: The Railway Children Little Women Pride and Prejudice A Little Princess Anne of the Green Gables
---
We Also Recommend