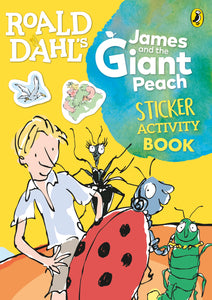 Roald Dahl's James and the Giant Peach Sticker Activity Book
Roald Dahl
Keeping busy hands active, this is the perfect activity book for all James and the Giant Peach fans!
Travelling and need something to keep fidgety members of the family entertained? It's raining (again) and you're running out of indoor activities?
Then this is the sticker book for you! Meet James, his fascinating creepy-crawly friends and their amazing GIANT PEACH in this action-packed sticker activity book!
Use your stickers to explore their unbelievable hideout and head off on a fantastic adventure full of puzzles and activities.
Let your imagination run wild!
---
We Also Recommend