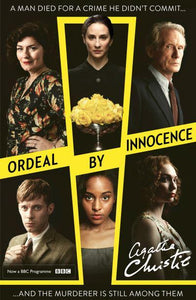 Ordeal By Innocence
Agatha Christie
Published to tie-in with the new BBC TV adaptation. A man died for a crime he didn't commit ... and the murderer is still among them. No one felt sorry when Jacko Argyle died in prison. Everyone knew he had bludgeoned his mother to death with a poker from the fire.
But when a doctor turns up at the house two years later with proof of Jacko's innocence, the whole family is horrified. Because it can mean only one thing - that their mother's killer is still among them... Ordeal by Innocence was cited by Agatha Christie in An Autobiography as one of her favourite novels, a detective story which plays on the shock of an innocent man's conviction and its impact on his family.
Following the success of And Then There Were None and The Witness for the Prosecution, a brand new adaptation by Sarah Phelps for the BBC shines new light on one of Agatha Christie's darkest and most accomplished whodunits. The 2018 three-part BBC drama stars Bill Nighy, Anthony Boyle, Anna Chancellor, Morven Christie, Crystal Clarke, Christian Cooke, Alice Eve, Matthew Goode, Ella Purnell, Eleanor Tomlinson and Luke Treadaway.
---
We Also Recommend