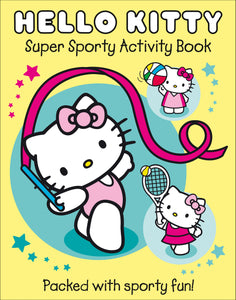 Super Sporty Hello Kitty (Hello Kitty)
Hello, Kitty is super sporty in this fabulous and fun activity book. She's taking part in lots of sports and games and is sure to be a gold medal winner this summer!
There are activities galore in this book, which is packed with puzzles, games, and coloring for top sports, including gymnastics, swimming, tennis, football, and even weightlifting! Enjoy the activities and get in the sporting mood with Hello Kitty!
---
We Also Recommend