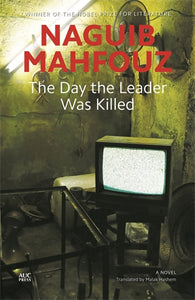 The Day the Leader Was Killed
Naguib Mahfouz
In this breathtakingly compact novel, written in the mid-1980s, the focus is once again on the generational paradigm featured in the Cairo Trilogy.
This time, Mahfouz traces the life of a middle-class Cairene family living in the early 1980s under President Sadat. It was an era of transition in Egypt, a time of acute crisis, as everywhere ordinary people were being pushed into the abyss of Infitah. In the mad rush, there was a sense of an ending, a feeling of panic as the innocent helplessly watched their world rapidly disintegrating. A whole way of life with its age-old traditions and values was simply falling apart, making way for a merciless new materialism in the kingdom of the corrupt, where survival had indeed to be for the fittest.
The novel reaches its climax with the assassination of Sadat on October 6, 1981, an event around which the fictional plot is skillfully woven.
---
We Also Recommend