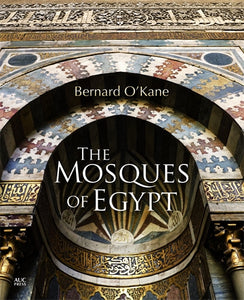 The Mosques of Egypt
Bernard O'Kane
Less than ten years after the death of the Prophet Muhammad, the new religion of Islam arrived in Egypt with the army of Amr ibn al-As in AD 639. Amr immediately established his capital at al-Fustat, just south of modern Cairo, and there he built Africas first mosque, one still in regular use today. Since then, governors, caliphs, sultans, amirs, beys, pashas, among others, have built mosques, madrasas, and mausoleums throughout Egypt in a changing sequence of Fatimid, Ayyubid, Mamluk, Ottoman, and modern styles.
In this fully color-illustrated, large-format volume, a leading historian of Islamic art and culture celebrates the great variety of Egypts mosques and related religious buildings, from the early congregational mosques, through the medieval mausoleummadrasas, to the neighborhood mosques of the Ottoman and modern periods. With outstanding architectural photography and authoritative analytical texts, this book will be valued as the finest on the subject by scholars and general readers alike.
Covers more than 80 of the countrys most historic mosques, with more than 500 color photographs, in 400 pages.
---
We Also Recommend