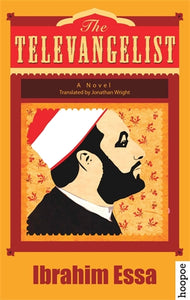 The Televangelist: A Novel
Ibrahim Essa
Meet Egypts top TV preacher Hatem el-Shenawi: a national celebrity revered by housewives and politicians alike for delivering Islam to the masses. Charismatic and quick-witted, he has friends in high places.
But when he is entrusted with a secret that threatens to wreak havoc across the country, he is drawn into a web of political intrigue at the very heart of government.
Can Hatems fame and fortune save him from this unspeakable scandal?
---
We Also Recommend