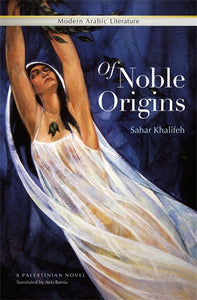 Of Noble Origins: A Palestinian Novel
Sahar Khalifeh
The Qahtan are a Palestinian family that claims to have originated in the Arabian Peninsula, descended from the family of the Prophet Muhammad. This connection has given its members a certain ascendancy in their society, and has influenced their cultural and political choices.
The true test occurs when the Qahtanis, like other Palestinians, confront two enemies after the First World War: the British Mandate and the Zionist movement. Observing the gradual and increasing illegal Jewish immigration and land appropriation, the Palestinians come to realize they have been betrayed by a power that Òfulfilled their promises to the Jews and reneged on their promises to the Arabs.Ó
Sahar Khalifeh brings to the forefront the inner conflicts of Palestinian society as it struggles to affirm its cultural and national identity, save its threatened homeland, and maintain a semblance of normalcy in otherwise abnormal circumstances.
---
We Also Recommend