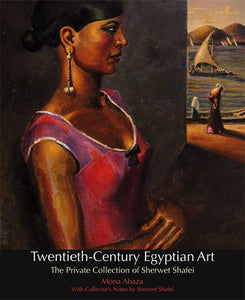 Twentieth-Century Egyptian Art: The Private Collection of Sherwet Shafei
Mona Abaza
This sumptuous full-color volume retraces the highlights of the countryÕs twentieth-century art world through the private collection of one of CairoÕs most reputable private gallery owners. The 200 color reproductions of paintings from Sherwet Shafei's collection represent works from very early pioneers such as Mahmoud Sa•d and Ragheb Ayad to later figures such as Hamed Nada and Youssef Sida.
In a comprehensive introduction that examines the life and career of Sherwet Shafei and her pivotal role in promoting and creating a market for modern Egyptian art, the author also addresses the tendencies of emerging art collectors in EgyptÕs ÒblossomingÓ market, the burdens of forgery, and the impact of globalization on the art industry.
This book serves as a repository of Egyptian cultural heritage by offering a rare viewing of a valuable collection that has yet to be displayed in its entirety.
---
We Also Recommend