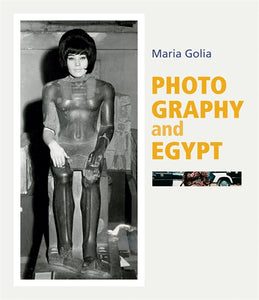 Photography and Egypt
Maria Golia
Egypt has been photographed literally inside out. From the earliest daguerreotypes and calotypes to infra-red, laser, and satellite imagery, every available technique has been pressed into service to feed public and scholarly appetites. No country has exerted such a sustained and universal attraction, nor has a nationÕs past so nearly supplanted its present in the collective mindÕs eye.
Over the course of 170 years, photography has helped shape EgyptÕs social and political realities. Its role in archaeology, tourism, and journalism, or as propaganda, commodity, and art, belongs to a uniquely elaborated visual history. Photography and Egypt describes the forces behind photographyÕs development in this most photographed of places, highlighting the cameraÕs power to conceal as well as reveal.
Histories of photography often discuss Egypt along with the rest of the Middle East, focusing on the nineteenth century, and stopping short of the time when Egyptians were no longer just the subject of photographs, but their authors. This book surveys past and present, placing Egypt and Egyptians in the foreground of a visual legacy of great and largely unexamined breadth. It offers previously unpublished images, information for researchers, curators, and collectors, and pleasure for those who love Egypt and photography.
---
We Also Recommend