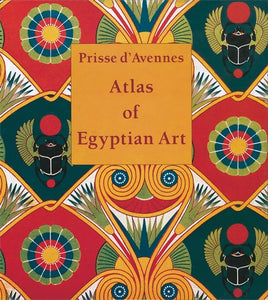 Atlas of Egyptian Art
E. Prisse d'Avennes
This enchanted tour of Egyptian art by one of its early explorers is one of the most beautiful modern works on ancient Egyptian art. Prisse dÕAvennesÕ monumental work, first published in Paris over a ten-year period between 1868 and 1878, includes the only surviving record of many lost artifacts.
ÔÔNone of PrisseÕs contemporaries had the skill or endurance to bring such an endeavor to such a brilliant end. He was far ahead of his time in his awareness of the vulnerability of the monuments and the need to protect them and to record them. His were the first reliable drawings of Egyptian architecture and ornaments and the first plans and sections of constructions newly excavated. He returned to Paris [in 1860] with a rich harvest of 300 drawings, 400 meters of squeezes, and 150 photographs.ÕÕ Ñ Maarten J. Raven, Curator of the Egyptian Department, the Rijksmuseum van Oudheden, Leiden.
Now reissued in a handy new hardbound reference format.
---
We Also Recommend