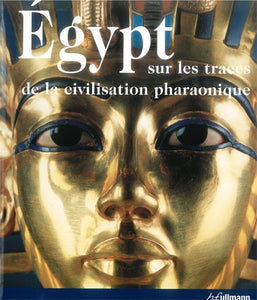 Egypt (French edition): The World of the Pharaohs
This new compact flexibound edition of a favorite book deals with Egypt from prehistoric times through the Greco-Roman era, and casts a revealing and refreshing light on ancient Egyptian history. The search for ancient wisdom, mystical experiences, and hidden treasure has led many who feel the fascination of Egypt to turn repeatedly to the same subjectsÑthe Sphinx and the Pyramid of Khufu, the mummies, the Ôcurse of the pharaohs,Õ and powerfully ÔefficaciousÕ symbols and rites. This book goes beyond all this to examine the truly remarkable aspects of ancient Egypt: its astonishing technical and administrative achievements, its script and literature, its architecture and pictorial art, and a concept of the world as a whole based on exact observation of nature, in which science and religion were an indissoluble unity.
This extraordinary legacy is detailed here by a team of thirty-four international scholars and given visual immediacy by more than 800 photographs, maps, and diagrams.
French Edition
---
We Also Recommend