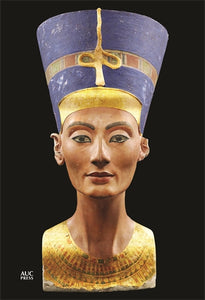 The Nefertiti Notebook
As much as we spend our time reading online and looking at our telephones and devices, we also seem to be returning to a love of pen and paper to record our thoughts and experiences.
This beautifully designed and exciting new notebook is the perfect such book for anyone visiting or living in Egypt. The ideal combination of EgyptÑancient and modern.
The magnificent cover showing the famous face of Nefertiti, combining high-quality production with stunning fine art, is printed in full color, embossed, and foil stamped. The notebook is also extremely practical, with a pocket at the back for receipts and scraps, and two bookmarks.
---
We Also Recommend